Change Group Notifications
After following a group be default, you'll be subscribed to receive e-mail notifications for all new posts to the group. As well, if you're added to a group, by default, you won't be subscribed to any posts except posts you create or choose to subscribe to.
You can changed these defaults by doing the following:
Go to the group.
Click on the Options button.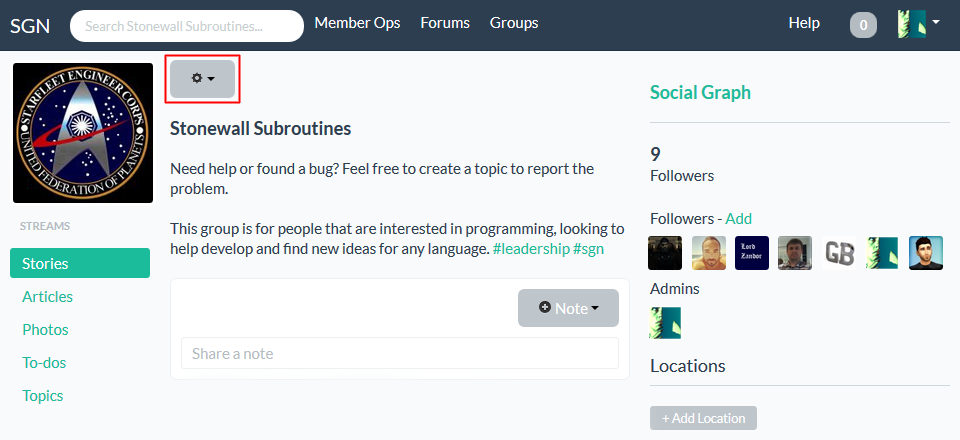 Click on Notifications in the dropdown menu.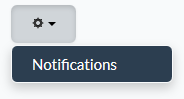 This will open the Notification settings window.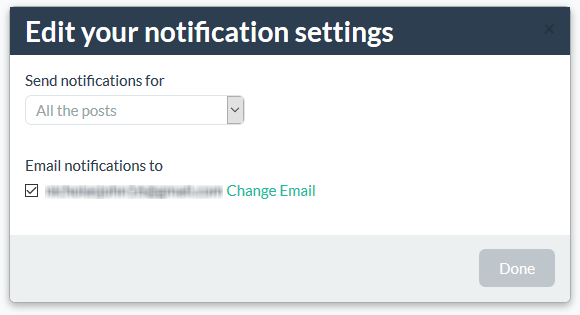 From here, you can change your notification settings. Select "All the posts" to receive e-mail notifications for all posts to the group. Select "Only the posts I am following" to only receive notifications for posts that you're subscribed to. To receive no e-mail notifications from the group, uncheck next to your e-mail address.